Community Workshop Coming Up!
"Mindful Cooking and Mindful Eating–the way to health, healing and happiness"
Sunday September 24th, 2017  3:30 pm

This workshop could be life changing for you! Come and join us as we explore the proven and incredible benefits of Cooking and Eating Mindfully. Creating more Mindfulness in your life on all levels can start with the first step—Mindful Eating. You'll learn how easy it is to incorporate some basic steps to this lovely process. Mindful eating changes your relationship with food. This transformative approach helps with weight issues, stress, gut health and general healing of body, mind and spirit.
If you haven't been to one of these workshops, come find out what we do. Together we learn, share, discuss, inspire, cook, eat and make new friends!
These workshops are always great…filled with lots of handouts, info, group discussion and food to try. RSVP and feel free to bring a friend. These spots fill up quickly, so secure your space now.  Edie
Please visit my meetup site or contact me for more information.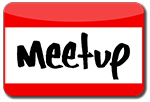 My meetup group: Newbury Park Healthy Cooking Workshop
Contact me today for more information 805-889-0707 or edie@edieruge.com