Community Workshop Coming Up!
LIGHT, LOVELY AND DELICIOUS HOLIDAY COOKING WORKSHOP
Sunday Dec 9th at 3:30 pm
Let's strategize our way through this holiday season by exploring guilt free, wonderful and tasty foods. We'll cook up a tasty appetizer and a delicious main dish. We'll inspire each other to wake up on January 1st feeling great about our food choices through this challenging time of year.
RSVP and join in! I have a feeling these spots will go fast! After you RSVP, you will receive an email with directions and the address. Please email me if you don't receive that. edieruge@gmail.com.
There is a $15 donation that is collected that day to cover meetup dues, handouts, materials and the food. Feel free to bring a friend, just include them in your RSVP.
See you on Sunday December 9th at 3:30 pm,
Edie
If you haven't been to one of these workshops, come find out what we do. Together we learn, share, discuss, inspire, cook, eat and make new friends!
These workshops are always great…filled with lots of handouts, info, group discussion and food to try. RSVP and feel free to bring a friend. These spots fill up quickly, so secure your space now.  
Edie
Please visit my meetup site or contact me for more information.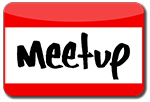 My meetup group: Newbury Park Healthy Cooking Workshop
Contact me today for more information 805-889-0707 or edie@edieruge.com