Community Workshop Coming Up!
Super Power, Super Charged, Plant Based Eating Workshop!
Sunday April 22nd, 2019  3:30 pm
Would you like to incorporate more plant-based foods into your diet without giving up ease, taste and variety?
Are your interested in learning more about how super foods can be the answer to letting go of weight, fatigue, stress, poor elimination? Can super foods help you reach your weight and health goals, bringing in energy, clarity, better sleep and excellent digestion?
Would you love to have the sense of empowerment and wellbeing that comes from mindfully cooking and eating the abundance of super foods that are out there waiting for you?
Be your own super hero. Love yourself like no one else! Come and join us as we explore the world of super foods and plant-based cooking and eating.

If you haven't been to one of these workshops, come find out what we do. Together we learn, share, discuss, inspire, cook, eat and make new friends!
These workshops are always great…filled with lots of handouts, info, group discussion and food to try. RSVP and feel free to bring a friend. These spots fill up quickly, so secure your space now.  
Edie
Please visit my meetup site or contact me for more information.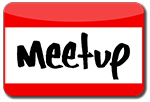 My meetup group: Newbury Park Healthy Cooking Workshop
Contact me today for more information 805-889-0707 or edie@edieruge.com